BECOME A WHOLESALE STOCKIST FOR THE UK'S LEADING CBD BRAND
We have an excellent range of tried and tested CBD products available for wholesale. Our HempWell brand is enjoyed by customers through our stockists and in our own retail stores every day. If you're looking to wholesale CBD oils and other CBD products, we can offer competitive prices and expert support.  We also provide great point of sale information, product samples for customers, and staff training. We are excited to support your business; if you would like to know more about HempWell wholesale please contact lisa@cbdsupermarket.co.uk.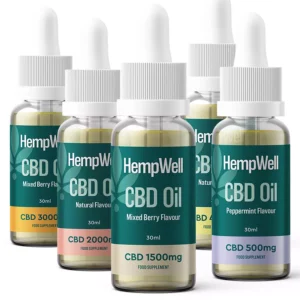 In our WHOLESALE CBD PRODUCTS SHOP you can find over 100 wholesale CBD products that can be purchased online and shipped immediately. Please note that we implement a £250 minimum order policy for your first order with us as a wholesaler.
WORLD CLASS WHOLESALE CBD PRODUCTS
With a wonderful range of world class CBD products, from CBD oils to CBD skin care, there's no better brand to start your wholesale CBD journey with. Our existing stockists love the varied HempWell product range and great prices granting fantastic margins and satisfied, repeat customers. We've been in the industry a long time and run the HempWell brand from multiple retail locations – so we know what it takes to retail CBD.
THE UK'S MOST TRUSTED CBD SUPPLEMENTS AND TOPICALS
By choosing HempWell as your wholesale CBD brand you'll also enjoy confidence and security. Our products are enjoyed across the UK and overseas every day with an amazing returning customer rate. On top of that, our products are all 100% legal, THC free and lab tested. Our food supplements are FSA approved and we have CPSR documentation for all our cosmetics.
COMPETITIVE PRICES AND NO MOQS
We manufacture almost all of our CBD products ourselves at our laboratory in York Science Park. Our "seed-to-shelf" model involves using CBD grown from our farm in the EU, allowing us fantastic control to ensure quality goods and great prices.
BUY WHOLESALE NOW
BUY WHOLESALE NOW
Wholesale CBD Starter Pack
Looking to wholesale CBD but aren't sure where to start? Then you definately want our wholesale CBD starter pack. Complete with a wide range of our fantastic bestsellers, it's everything you need to get started.
The total retail price of these products is £879.78, however with wholesale prices we are able to offer these products for £440.
Select the image to learn more.
Wholesale questions and queries